As you probably know by now, the Phoenix Coyotes are staying in Glendale, but they'll be changing their name to the Arizona Coyotes to reflect the fact they aren't in Phoenix.
Now anyone with a modicum of common sense knows that this is a venture that is almost certain to fail, given how much money the team has lost over the years, the bankruptcy process, attendance, etc. This is all made worse by the fact there are several viable markets itching to get a team (Quebec City and Southern Ontario spring to mind).
If you're a Coyotes fan, you might be thinking, "what does this clown know? He's just some idiot with a blog. Hey, he was probably a diehard Jets supporter and watched, ashen-faced, as his team played its last game on his 15th birthday before leaving for the desert bwahahahahaha." To which I would respond, "hey, are you a stalker or something?"
Okay, so I'm not a fancy economist or anything and perhaps I'll never let the departure of the original Jets go.
The guy who wrote the following IS an fancy economist though, and his opinion, which was submitted as part of legal wrangling between the league and former Coyotes owner Jerry Moyes over ex-RIM CEO Jim Balsillie's brazen attempt to acquire the team without the NHL's consent, is pretty clear. Leaving the Coyotes to founder Glendale is a terrible move on many levels.
A couple caveats before you start reading: 1) This was submitted in 2009, which was a little while ago. Time has not diminished its relevance, however — all that's really changed in Phoenix is the name of the team owner … the franchise still continues to bleed money. There are some outdated TV numbers and all that, but nothing that has fundamentally changed the situation there, other than this newfound "stability" — a favoured buzzword for Coyotes supporters. 2) The economist, Andrew Zimbalist, was asked by team Moyes for his input. Does that affect your opinion? Maybe. I won't post the guy's entire resume, but it's about 30 pages long and includes references to his time consulting for a bunch of different government entities, Major League Baseball and the MLBPA (at different times), the NCAA and others. So it's not like he's just some guy working for a community college who fancies himself an "expert." So, here we go.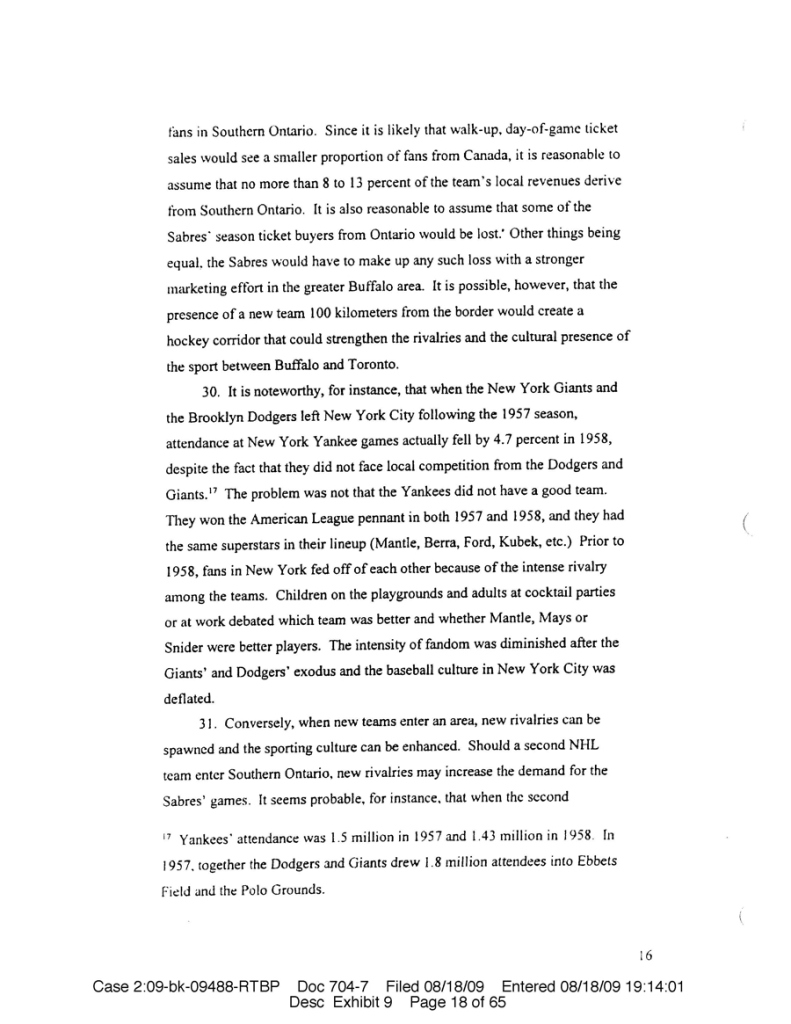 Want to know when there's a new SportsDocuments post to read? Follow at Twitter.com/sportsdocuments or on Facebook here.
Recent posts: