It's 1972 and you, Joe Canadian hoser, wants to travel to the USSR to watch the Summit Series. Lucky for you, Air Canada has created a brochure to make sure you didn't so something really stupid overseas, like take pictures of military installations from the plane or throw stuff on the ice because you're mad about a penalty.
Here's all the airline's advice, which was included in government documents obtained under the Access to Information Act.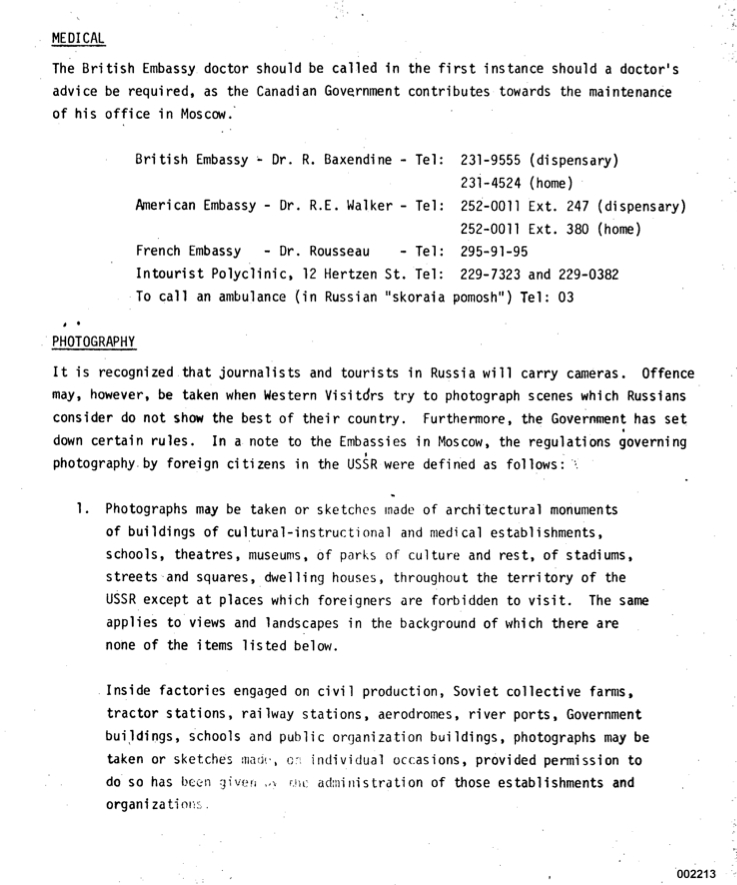 Follow us on Twitter @sportsdocuments.
More from SportsDocuments.com: