One of the signature features of Winnipeg Jets playoff games — when they actually took place — was the Whiteout, a tradition that has been ripped off every which way since (maybe they ripped it off from someone else…I don't know). Here's what it looked like in the 1990s.
Anyway, it appears the Jets reboot is getting its ducks in a row for what fans there certainly hope will be a return to the postseason in 2015. This trade mark request was recently filed with Canada's regulator: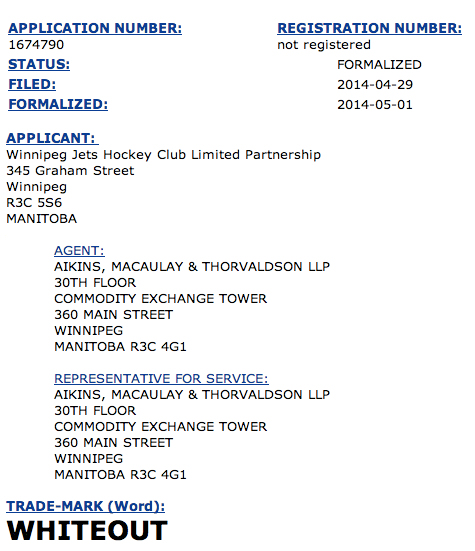 Want to know when there's a new SportsDocuments post to read? Follow at Twitter.com/sportsdocuments or on Facebook here.
MORE FROM SPORTSDOCUMENTS.COM